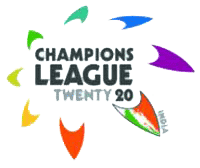 The Twenty20 Champions League is an international Twenty20 cricket competition between clubs from Australia, England, India, South Africa, Sri Lanka, New Zealand and West Indies. The Twenty20 Champions League is chaired by Lalit Modi, who is the Chairman and Commissioner of the Indian Premier League and Vice-President of the BCCI. The competition was launched in 2008 as a response to the success of national Twenty20 domestic cricket leagues, most notably the Indian Premier League.
The first edition was set to take place from late September to early October 2008 in India, after the tournament organisers resolved various teething problems that had put the inaugural tournament under some doubt, but it was later announced that the tournament would be held from December 3 to December 10, 2008.
The tournament was postponed again following terrorist attacks in Mumbai in November 2008 and later cancelled, with the first tournament now scheduled for October 2009.
Teams
There are a total of twelve teams in the Champions League T20 Cricket, namely: